Our Research covers a broad spectrum of visual computing related to modeling, construction, representation, visualization and interaction techniques for multiscale dynamic molecular models of biological organisms and biotechnological structures. Our Technology will ultimately enable visual exploration and communication of virtual 3D representations of life forms integrating the most up-to-date knowledge from biological research.
Recent Publications
2022
We present a novel framework for 3D tomographic reconstruction and visualization of tomograms from noisy electron microscopy tilt-series.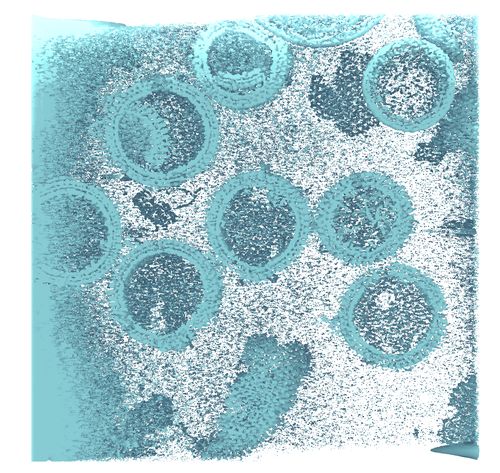 A semi-supervised approach combining the advantages of a weak segmentation algorithm and a powerful deep-learning-based segmentation algorithm for the segmentation of Cryo-Electron data which is used in the proposed volume visualization where deep-learning-based segmentation is used as a component for segmentation-aware transfer function design.